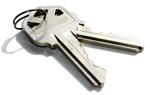 Treat every buyer like I would treat my family. I not only want to find them the perfect home, but I want to make sure that its the right investment when they phone me in 5 years to sell, its a saleable property and will bring profit.
I know my surroundings in Kingston. Meaning that I know the neighbourhoods, up and coming areas, the good and the bad and what would suit the buyers lifestyles and so on....
I'm a full time Monday to Sunday agent who takes pride in what he does. I will take a detailed list of what the buyer is looking for in a home, search the desired listings and start shopping narrowing down properties that a perfectly suitable to the buyer with regards to their needs and wants.